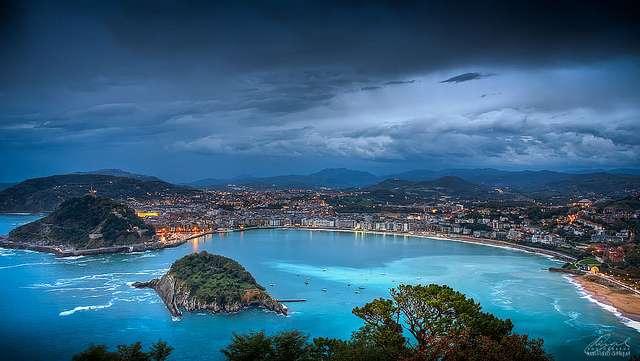 Gros Beach Zurriola
The Gros Beach Zurriola is located in the heart of the beautiful city of San Sebastián, on the Bay of Biscay.

Our proposal is to introduce substantial improvements in extraction systems for professional kitchens, with positive effects on the environment, safety of the premises, cleanliness and savings. Our systems contain important, efficient, and high-quality technical innovations.

We want to provide new solutions to suction and ventilation systems in restaurants, hotels, high-cuisine schools, ship kitchens, hospitals, government buildings, factories, airports, catering firms, etc. These solutions greatly improve air purification and the elimination of bad odors. Our aim is to become the top quality reference in the market.

We are proud to be able to offer the high-quality Heraeus products in Spain and Portugal.

We are ready to go wherever you are located and offer our advice and support to kitchen makers and designers. We are backed by the technical expertise of the engineers of Heraeus Noblelight in Germany. We want that your new kitchens benefit from the value added of integrating the technically advanced Heraeus lamps.

We wish to create with you a new world of opportunities.

Our experts will be happy to visit you. Our systems can be adapted to your old kitchen.

We are members of the AMBILAMP recycling system, and we are in the process of becoming also members of the EMAS III program of lhobe, whose aim is to reduce the environmental impact and to improve efficiency in the use of resources. We also fully abide by Rule SA 8000 of SAI (Social Accountability International) on civil responsibility, human rights and ILO Conventions.

Besides our kitchen air purification division, we plan to develop divisions specialized on Air Conditioned Systems and water purification with UV rays.

Honesty and transparency, closeness and efficiency. This is what you can expect from us. In that way we shall honor the arms of our city, San Sebastián.